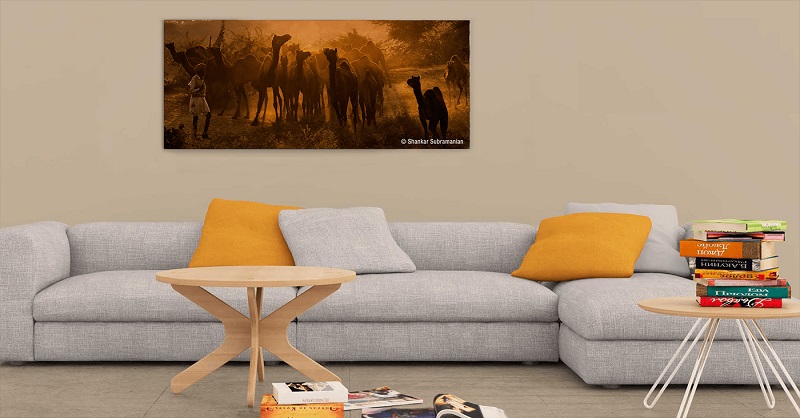 What Are the Various Benefits of Canvas Printed Photos as Compared to Traditional Photos?
June 27, 2022
Canvases were often reserved for artistic paintings, while wooden hanging canvas images are displayed on certain glossy paper and are hung in frames. Photos are art, whether they show a scene or a family portrait.
However, canvas hanging frame photo prints provide a variety of benefits over conventional images, including:
1.    Professional appearance
Canvases can evoke the impression of a painted work of art. The experts of a canvas business can guarantee that the image appears fantastic. By adding artistic elements, you can fix your image's shortcomings. Additionally, viewers can concentrate solely on the photo's content without being distracted by a glossy surface.
2.    Durability
This is possibly the best quality of images printed on canvas. Usually, any canvas prints will be made of any more durable materials rather than paper. Your artwork will last for many years to come thanks to archival canvas and inks.
3.    Easy editing
Any photograph can be modified to create the desired effect. You can do digital scans to obtain a digital image that you can alter and print from. Editing, including the removal of people, objects, and even the infamous red eyes.
You can edit your photos however you like using canvas prints! Thanks to the amazing work of specialists, your images on canvas will turn out just as you had hoped.
4.    Larger images
The sizes of canvases range from 6 x 6 to 48 x 60 and even larger! This makes it simpler to hang a canvas print of a huge photograph on any wall. To create an even larger scenario, you could even divide the image into 3 panels and can hang them just side by side.
5.    Weighs less
Frames may get weighty. A canvas will generally weigh less compared to a framed photograph. Without having to raise a lot of weight, you can transport, hang, arrange, or store them.