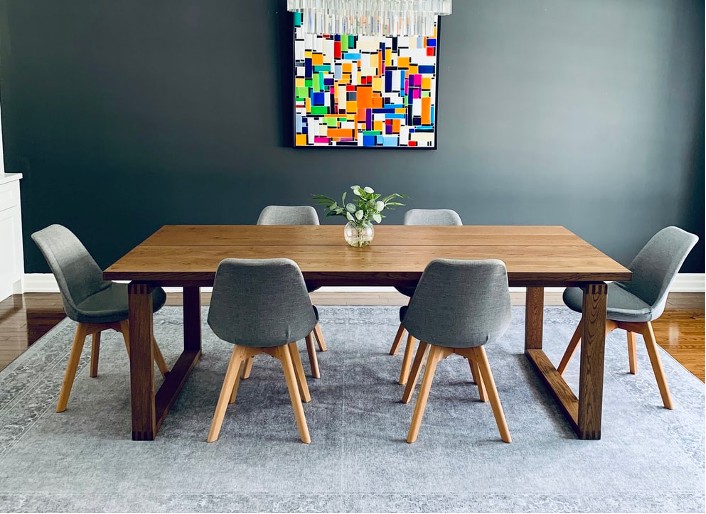 The Perfect Dining Table Set: What You Should Know!
September 16, 2022
The dining area is one of the most significant aspects of home décor. It can enhance your living space or ruin the overall indoor aesthetic. Homeowners must utilize careful planning when choosing a dining table for their home to enhance their interior décor and aesthetics.
Unfortunately, finding the right dining table for your family can be tricky. It must be solidly constructed, resonate with other decorative items, last at least 5 to 10 years, and come within your budget. Continue reading his guide if you're looking for a durable dining set for your home.
Affordability
A high-quality dining table might seem expensive but can serve homeowners for a long time. While buying a trendy design may sound tempting, it's important to look for material durability and strength when inspecting a dining table at a furniture shop. Examine the table for signs of wear. You should be willing to pay more for a set that can survive a considerable number of years without frequent repairs.
Choosing the Right Table Materials
Consider your personal style, ease of care, and the price when determining your dining table's material. Careful evaluation and research can save you from regretting your decision later on. Here are some dining table materials to choose from:
Wood- While wooden tables are a common choice for many homeowners, they can wear off prematurely due to excessive moisture damage. Children are likely to splash juice or spill water while eating. Furthermore, cleaning wooden tabletops can be a hassle when tough food stains and grease are stuck on them.
Glass – Glass is a highly durable material and can last for several years with proper care and maintenance. It is also highly recyclable and doesn't contribute to landfills, unlike wood and metal. Glass tabletops offer homeowners a variety of designs, from tinted versions to clear or frosted styles. They are much easier to clean than wooden tabletops. Therefore, invest in glass tabletops for classier and more aesthetically pleasing home décor. You can also hire professional glass specialists to customize your tabletop as per your preference.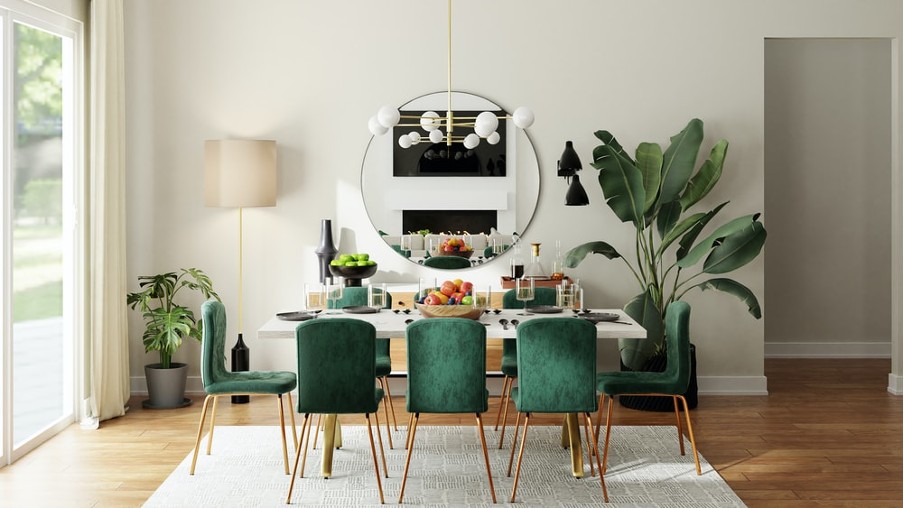 Metal –zinc, brass, stainless steel, and iron are more commonly used as table supports than tabletops. Metal bases are highly durable and can last a lifetime. They are easy to clean and are an inexpensive alternative to wooden tables. Thus, metal supports and glass tabletops are the perfect option for homeowners looking for a hardwearing dining table.
Measuring the Right Size
Your dining table must fit in your living space. Avoid buying deceptively large tables from furniture shops without considering your home's indoor space. Measure the dimensions of your room and buy a dining table such that you have enough space to move around it. Homeowners must also utilize the right chair type and size to prevent their dining areas from looking stuffy and cramped. Stools will be the right pick if you have a confined dining area. They occupy less space and can make your personal setting airier.
Pick the Right Table Shape
While rectangular and square tables are frequently used in an average household, several other options are designed to meet every homeowner's needs. Utilize oval or round dining sets that have a good surface area and still provide enough space to move around in a confined kitchen or dining space. Round dining tables are also convenient for parties, allowing people to squeeze in during a private conversation.
A Little Attention The Table Supports Goes A Long Way!
The dining table's base, usually a trestle, pedestal, or legs, directly impacts the number of people it can fit. Homeowners must sit at a dining table to see if their legs frequently hit the base before settling on the design. The perfect dining table must also be wide enough to prevent your legs from touching other people's legs.
Pay attention to the leg width and placement. Relatively thinner legs can squeeze in extra guests in case someone shows up unannounced. Thus, choose a dining table that fulfills your needs effectively before buying one.
The Bottom Line
Have you recently bought a wooden dining table for your home? Make sure to place a glass tabletop on the furniture to maintain its longevity and finish. Reach out to interior glass installation services in Austin for high-quality glass solutions. Shower Doors of Austin is a reliable glass door service that offers custom mirrors and glass services for residential purposes. Contact them now for more information.