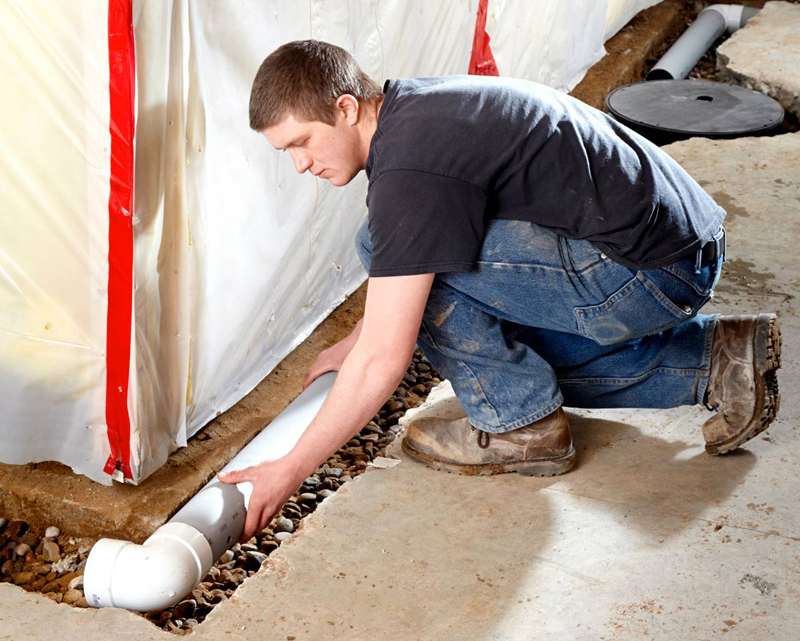 Did You Know These Facts About Interior and Exterior Basement Waterproofing?
June 22, 2022
There is a higher chance of water seepage in your basement if you reside in a location that frequently has severe rains, snowstorms, or rapid snowmelt. Basement waterproofing is necessary because water from the ground around your home seeps through cracks and pores in the walls and into your basement.
But it can be confusing to choose whether waterproofing the basement wall from the inside or outdoor would be the best option. This blog provides facts about interior and exterior basement waterproofing to help you decide better.
Interior basement waterproofing
Waterproofing basement walls from the inside is known as interior basement waterproofing. In this manner, water leaking into the basement is diverted so that it cannot enter, exit, or leave your house.
It is a reliable waterproofing technique and a significantly less offensive option than exterior waterproofing.
The inside basement waterproofing system controls the water by promptly eliminating groundwater before it touches your floor. Interior sealants and drainage systems are used for the purpose.
Pipes and drains that catch leaks or are positioned beneath the foundation to collect more groundwater are components that make up internal drainage systems.
Exterior basement waterproofing
Another highly effective way to keep water out of your house is exterior basement waterproofing. Most issues that develop when dealing with moist basements are caused by the environment outdoors.
The foundation shifts and cracks as a result of the persistently wet soil around the home expanding under strain. The groundwater then seeps into your house via the crevices. As a result, it's important to consider waterproofing basement walls from the outside and to examine the basement's outside.
Excavating the dirt close to your home's foundation is necessary for an exterior basement waterproofing system.
Wrapping up
Your home could sustain significant damage from basement floods, seepage, or leaks. A thorough and efficient basement waterproofing plan is required to avoid long-term harm. If you need help with basement waterproofing, please get in touch with the experts at Tomlinson Cannon.