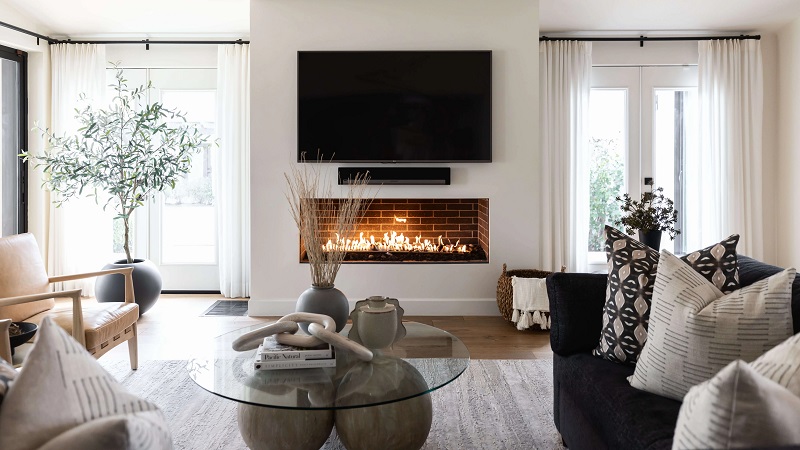 6 Design Tips To Make Your Living Spaces Even Cosier
November 3, 2023
As the winter draws near, residents seek to make their living spaces as cosy as possible so that, when temperatures drop, homes remain cosy and comfortable. A great number of design elements influence a sense of cosiness within the home, as is perhaps best exemplified by the concept of hygge, the Danish concept of contentment.
It makes sense that Denmark, as well as other Scandinavian cultures, is so well-versed in comfort considering that their climate is more notably colder for much of the year. To demonstrate just how well they have mastered the art of cosiness, we're sharing six design tips for you to enjoy this winter drawn straight from their expertise.
Candles, Everywhere
There is a common joke that those who love candles are only a few purchases away from obsession. These simple features are, however, justifiably endearing. In addition to the colours and designs of candles, as well as the great many scents that can be enjoyed, the presence of a small flame can transform a room, drawing moisture from the air and warming the environment with a beautiful glow.
Textured Rugs
Rugs do a surprising amount for a home's insulation and warmth, helping to insulate a space and prevent feet from touching hardwood or tiled floors. Additionally, and with the right textured rug, they can also bring an atmosphere of comfort, with shaggier rugs exacerbating an aesthetic of snugness.
Smaller Spaces
Open living spaces may still be favoured by some but it is smaller, cosier spaces that are valued in colder climates. Heat is more easily kept within a smaller room, making it more cost-effective for homeowners during winter, and less expansive rooms also feel more psychologically comfortable. This doesn't mean those with open-plan living spaces need to start building walls. Instead, room dividers can be a suitable option, helping to create cosy nooks.
Additionally, cosy rooms can be created from scratch, such as with log cabins, allowing homeowners to create a dedicated nook for a comfortable winter respite in their garden, no matter what the weather brings.
Organic Design
So much of hygge culture is drawn from nature, which is why many designs involve organic materials. Wicker, cork, softwood, and wool, are all prime examples of the hygge material palette. By embracing these materials and those similar, homeowners can begin creating stunning natural aesthetics in their homes and bring the advantages of nature indoors.
Declutter
Cosiness does not mean clutter. While it may feel relatively fun to be nestled among decor and belongings, if a room feels overly cluttered, it is more likely to be psychologically draining. Take a look at examples of hygge-inspired rooms and admire the scaled-back aesthetics. Understatement designs allow individuals to relax and feel more comfortable than maximalist alternatives.
Embrace Aromas
Hygge focuses on so many senses, with aroma being one of the most important. Our sense of smell is very powerful, being connected to memories and emotions. As such, the presence of a warming and beguiling scent can totally transform the impression a space makes. Be sure to add oil burners and diffusers to your living spaces if you want them to promote wellbeing and snugness.