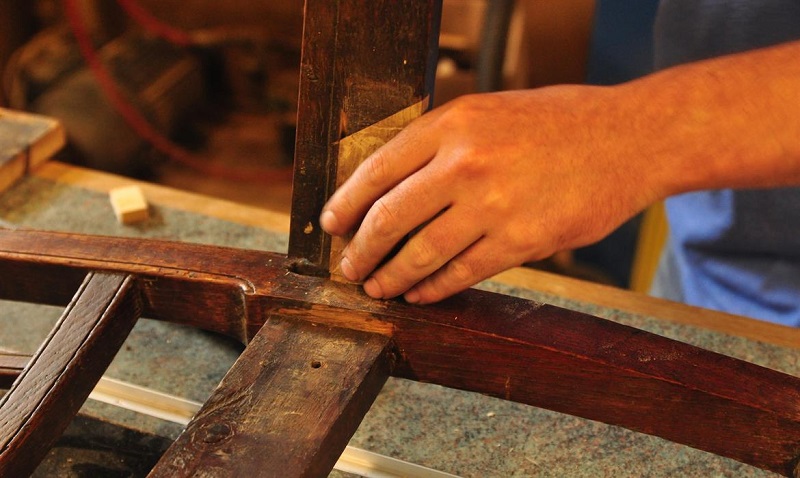 Why is an expert needed for furniture repair?
May 14, 2022
We all have furniture at our place whether it is our home, office, or hotel. The furniture repair services are always needed. Furniture repair services include 
on-site touch-ups

repairing furniture

millwork

cabinets

moldings 

interior doors
The best furniture repair service makes you ensure that watermarks, burns, scratches, and everyday wear and tear don't inhibit the appearance of your lobbies, guest rooms, events, and meeting places. A careful touch of a skilled hand for your furniture will bring your old furniture back to its former glory. Expert is needed to do that task for you because they will make you love the way your furniture looks. A team of professionals can always repair your home or office furniture in new condition. Experts initially take time to understand the support structure of your furniture then they fill in the weakened areas and repair supports so your furniture can get stronger than it was before the damage.
Each finish demands more care, depending on the furniture, they apply fillers, brush-on lacquer topcoats, and hand rub finishes. You can put the furniture you love into the hands of experts so you can restore the beauty and integrity of your furniture.
Here are some reasons that the need for furniture repair arises:
MINOR DAMAGE OVER TIME:
Cuts, scratches, and dents don't just leave damage on your precious furniture, but they also slowly compromise the integrity of the materials from which your furniture is made. As small damages dig deeper and deeper into the surface of furniture, repair becomes necessary to the structure of the piece.
AGED FURNITURE:
Aged furniture is mostly of supreme grade construction, but changes in temperature, and dryness. Humidity, use, and natural degradation will damage even the highest quality furniture. Repairing by experts can restore the taken away fine construction and repair the joints and structure that hold these great pieces together. The process of repairing furniture is done by experienced practitioners. 
Custom the furniture repairing 
The best point you will want when want to go with furniture repairing is the customization opportunity. If you have any furniture to be repaired, with this opportunity you can change it as per your need. Especially in headboards and sofa couches, this facility should be provided so you can easily choose the fabric type of your choice, you can suggest the best color and style according to your interior. You can also change the kitchen furniture or repair the cabinet as you need for your kitchen. 
There are many companies who are providing customization according to your need or make copies of very famous brand furniture within budget. High-quality wood/metal style and framework should be their first focus along with the services of polishing and mending damaged furniture
Moreover, experts always use the finest and premier quality, when ask to do furniture repairing. Choosing the best company means you will get complete satisfaction and make adaptable designs in repairing and give all-purposes styling to it.