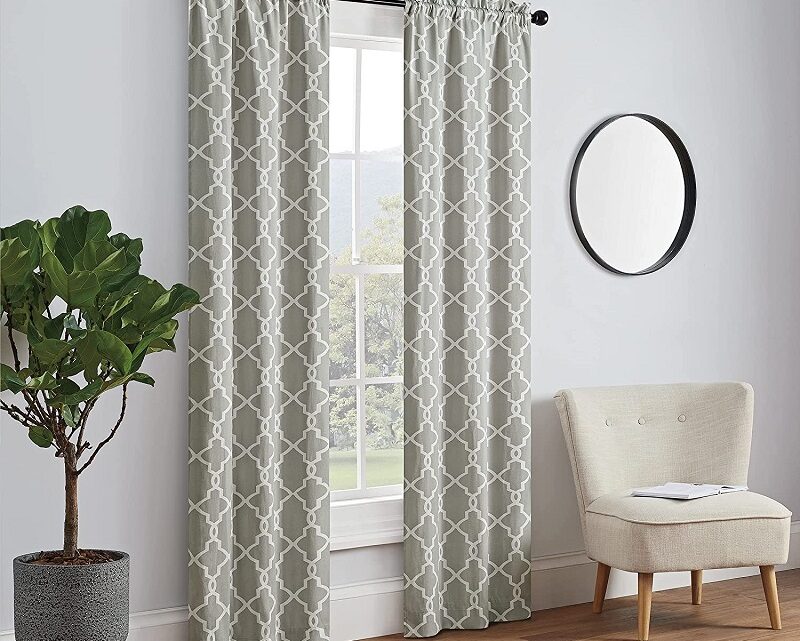 TYPES OF CURTAINS
April 2, 2022
We all love to accessorize our homes in a way that is functional and looks pleasing to the eye. Before you move on to a type of curtain do make sure to go through this blog to find out what you require, there are a plethora of curtain types available depending on Its header, pleats, opacity, and folds. We will discuss them all one by one to help you all.
PANELS & HANGING STYLES:
Single panel: in this style, a single panel covers the whole window, the curtain can be moved to either side of the window and you can also tie it to create a modern chic look.
Double panel: in this style, two panels cover the window, both can be pulled in the center to cover the window and similarly tied to create symmetry
Valance: a decorative piece, used on tops of curtains to give an ornamental look or without curtains.
Treatment set: in this style, you get curtains, single or double according to your choice with valance and accessories.
Window tier: this style is ideal for kitchens where you need privacy as well as lightning, in this style the top is open, and the bottom is covered.
Scarf: this style is close relative to valance; the thin fabric is hung on the window to give a dramatic flair.
Liner: these are pieces of fabrics installed behind your original curtain to give a fuller look, insulation, and noise reduction.
OPACITY:
Sheer: these are thin and semi-transparent more like swatches of the net they provide ample light when closed but don't provide any privacy. You can add a liner to have some privacy.
Semi-opaque: these are a combination of sheer and blackout types, they provide light and maintain your privacy as well.
Blackout: these are made up of heavy materials, provide privacy, and can be used with other types.
ATTACHMENT STYLE:
Rod pocket: in these curtains, a pocket is made on the tip from which the rod goes through.
Grommet & eyelet: these types of curtains have big eyelets made on the top; these are now commonly used as they make pulling the curtains easier.
Tab tops: in this type of style the same fabric loops are made on top of the curtain through which the rod passes and the curtain hangs, you can add embellishments and accessories.
Hidden tab: these are a combination of rod pocket and tab curtains, the pockets through which the curtains are hung are hidden.
CURTAIN LENGTH:
Sill: this type of curtains is for the windows that are open most of the time like kitchen, bathrooms.
Apron: these types of curtains give the illusion of bigger windows than they are. The rod is installed higher than the edge of the window and the curtain ends a few inches below the windowsill.
Floor-length: these types of curtains also give a false look of larger windows, ideal for doors and ceiling windows, they only end half an inch above the floor.
Puddle: these types of curtains create a puddle of fabric on the floor like a wedding dress, used to personate a romantic style.