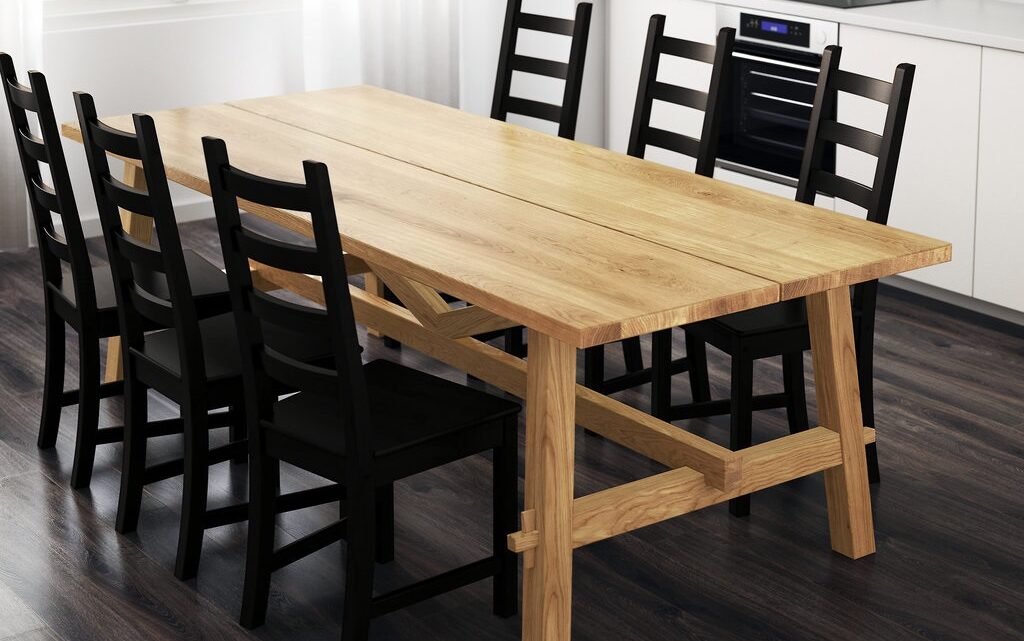 All you know about Dining Tables
June 11, 2021
The Dining Table is often used for the purpose of hospitality. Therefore, all possible considerations must be taken into account for the decoration dining rooms. This is a room where you eat meals daily with all of your family members. Dining rooms are also used for sitting in leisure time, eating, and enjoying with your friends or other guests. The dining table is the focal point of the dining room decor. Bringing a good quality dining table is the easiest way to enhance the beauty and elegance of the dining room. It is a bit complicated to select the best table for the dining room. The dining tables are made up of various materials and they are available in many shapes which are below.
Shapes of Dining Tables
Square dining tables look simple, but they are functional. They are ideal for homes where there are less family members. They are best for a meal of 5 to 8 persons. Square shape dining tables fit well in the modern setting of the home. These tables can be adjusted in any space, even in the small kitchens as well.
The rectangular shape is one of the most popular shapes of the table. These dining tables offer more space for the dishes and allow more people to eat on the table. 7 to 13 people can easily be adjusted on the typical rectangular dining table. The rectangular table is suitable for long dining rooms because it requires a large space.
Oval shape dining tables can be proved as a perfect option for any room. The shape of these tables is unique which allows them to look great in any kind of setting. The oval dining tables are best for those dining rooms which are often used for the hospitality of many persons. If you have a small dining room and more family members, then you can still go with oval shape.
Round dining tables can be fit in any room whether the shape of the room is square or rectangular. These tables provide a more sophisticated and appealing look. At round tables, everyone can hear each other. Round dining tables create a comfortable atmosphere for dining. The large round tables can occupy more floor space.
Different kinds of Materials
Wood is the most famous and versatile material, which is used on a large scale for the manufacturing of dining tables. The wood dining tables are timeless classic pieces of furniture that never gets out of fashion. They provide the touch of nature and aesthetics to the dining room. Wooden tables can give life to the dull room. Wood tables can be damaged by moisture. So these tables require certain care. You have to protect this table from the fall of water and liquids. There are two types of wood. One is hardwood and the other is softwood. Hardwood dining tables are more expensive and long-lasting than softwood dining tables. For the families having more members, hardwood will be a sensible choice.
Glass dining tables are the best option for giving the modern and elegant look to the dining room. These tables make the room look more spacious and larger. For providing a more luxurious appearance to the room you can place a beautiful rug under the glass table. Glass tables are moisture-resistant, more durable and easy to clean. The spills and stains can be easily wiped or washed.
The marble dining tables are so rich that even in the simple settings they look glorious and wonderful. They can be adjusted in any style of decor. These tables are best for those who are looking for tough material as they are strong and environmentally friendly. As you know marble is the historical and king of natural stone, the marble dining tables are expensive.
Granite dining tables are hard, tough and stand up well against daily wear and tear. These tables are often seen in the complementary or traditional settings. These tables are resistant to bacteria, heat-resistant and easy to clean. They are heavy and difficult to move. The prices of these tables are high.